SCREEN AUTOMATION IN POST PRESS
The high quality design and the efficient separation between all 3 modules enables the minimized transport and cross contamination of the liquids for an easier managing of the higher quality results.
No more manual washing and use of too many (dangerous) chemicals for cleaning /reclaiming the screens. Labor savings combined with minimized consumption of the INPRO Chemicals makes for a rapid return on your investment starting from 5 screens/day.
· Fully integrated screen reclaiming solution with three modules for ink cleaning, degreasing, emulsion removal and high-pressure washing
· Complete separation of cleaning modules to prevent cross-contamination
· Highest safety with full CE compliance Recycled and filtered chemical solutions reduce chemical consumption and costs
· Easy to clean tanks with front and rear access
· All tanks have an inclined bottom for easier maintenance
· Compact system allows easy transportation and new levelling feet for easier installation.
· New unique brush system in the ink removal module provides extra cleaning and removal power
· Minimised risk of ghost images Simple design allows for easy operation
· Heavy duty machine which consistently produces reliable quality screens
· Suitable for installation in production areas also due to the high flash point INPRO chemicals
· Environmentally friendly and provides safe working conditions for employees
· Optional repeat function available for when you only need to remove the ink not the emulsion


For more video's and/or product info or questions you might have about our products do not hesitate to CONTACT US →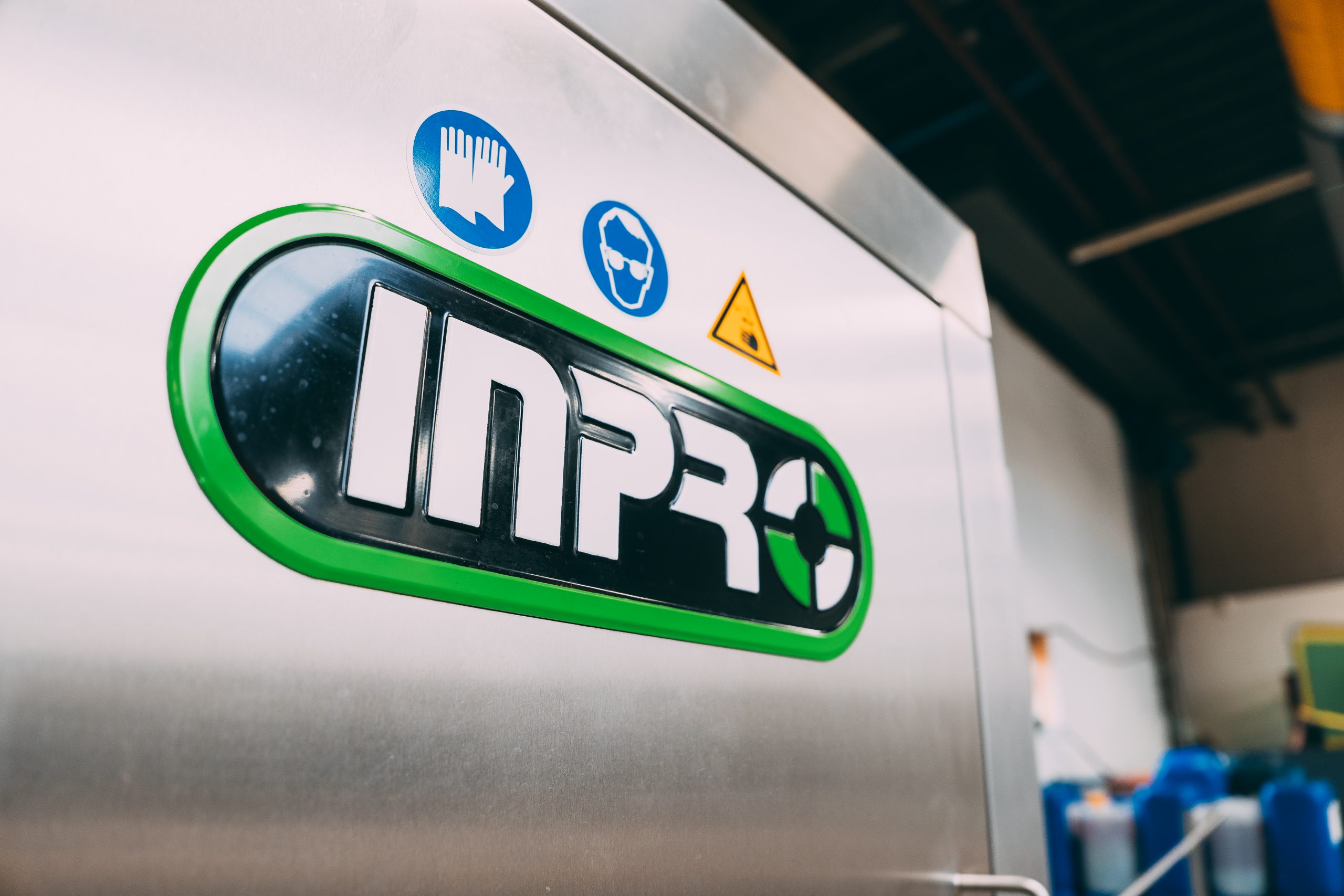 simplicity in performance