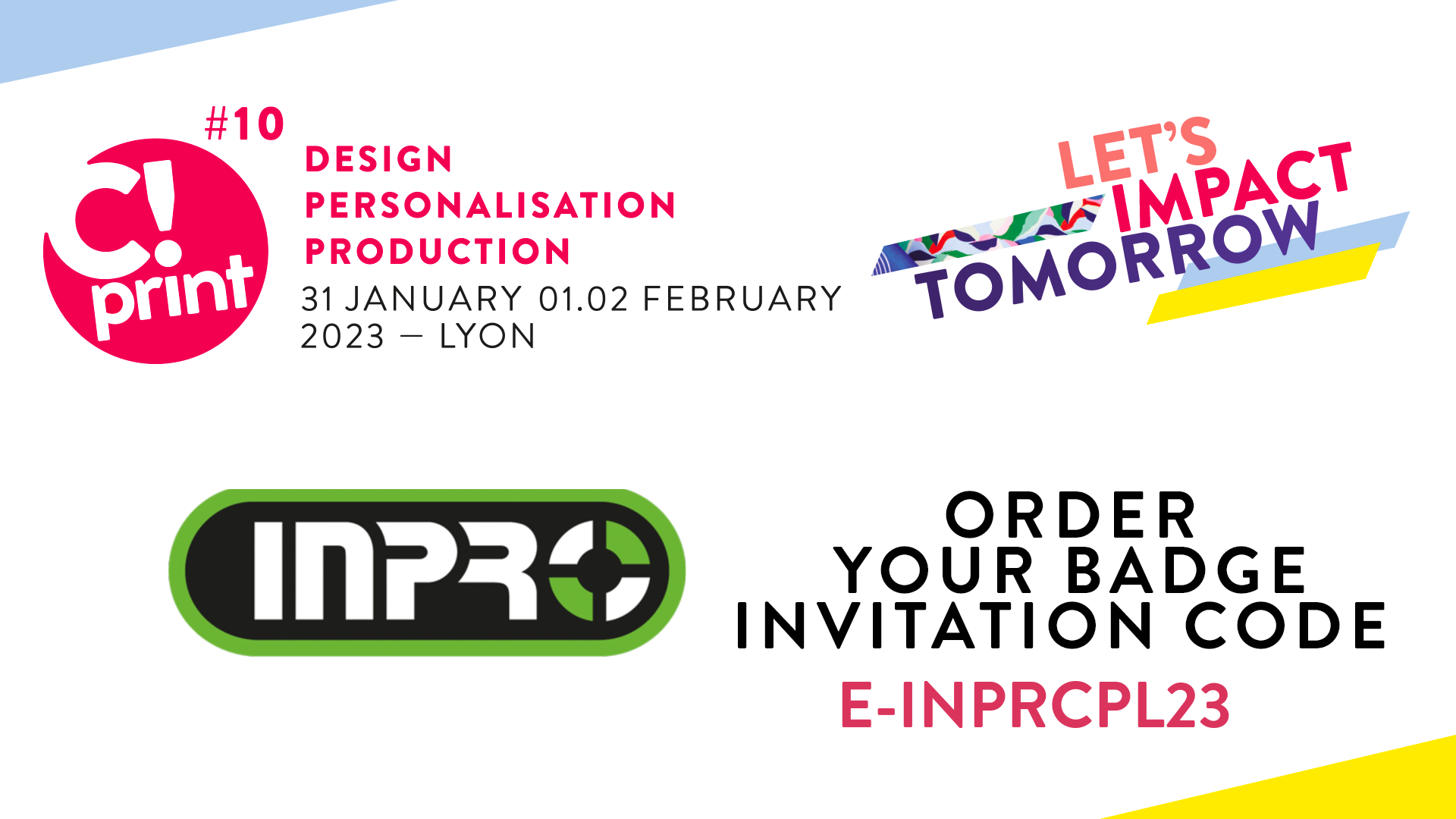 Please visit our stand in Lyon where we will demonstrate our complete NEW screen automation for fully automatic screen cleaning/reclaiming :the TC132-3 ,and the 1 module compact Combi-eco for in-line developing with optional UVled exposure and post press cleaning/reclaiming/de-ghosting of your screens. We will also demonstrate our latest possibilities in finishing in stacks your large format POP/POS materials.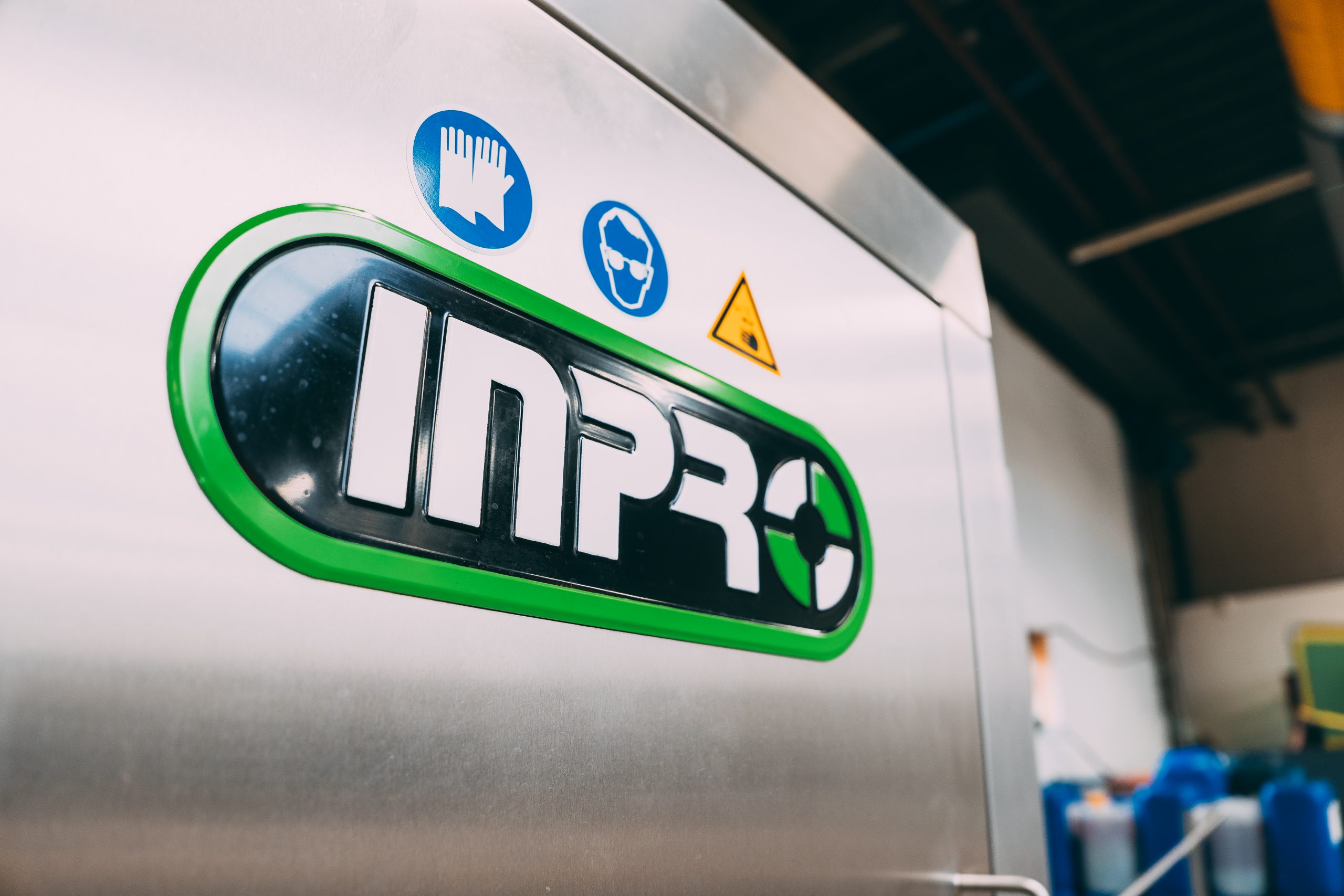 We are proud to introduce you to the 4th generation of the INPRO Tigerclean automatic screen cleaning and reclaiming systems after over 25 years of manufacturing INPRO high-quality machine solutions. The TC132-3 is the new in-line automation solution for fully automatic ink removal, degreasing, decoating, highpressure rinse and drying. For screen volumes from 5-300 screens /day.
For video's or questions do not hesitate to CONTACT US →
In the proces of preparing the screens for and after production the reclaiming of the screens , all screens must be rinsed with water . This rinsing of the screens is the most time consuming and dangerous part to do. Therefore we now offer the automatic in-line Combi-eco. This machine will take care of all the water rinse for developing as well as rinsing off the chemicals like ink removers , de-ghosters and decoating products from 2 sides at a very high and constant quality. With the Combi-Eco you will be able to work safer, reduce labour costs, do not depend on a dedicated person, have a higher more constant quality , and have a compact machine with a very good ROI. Next to the standard Combi-eco we can also offer the in-line Uvled system for in-line exposing your screens.
For video's or questions do not hesitate to CONTACT US →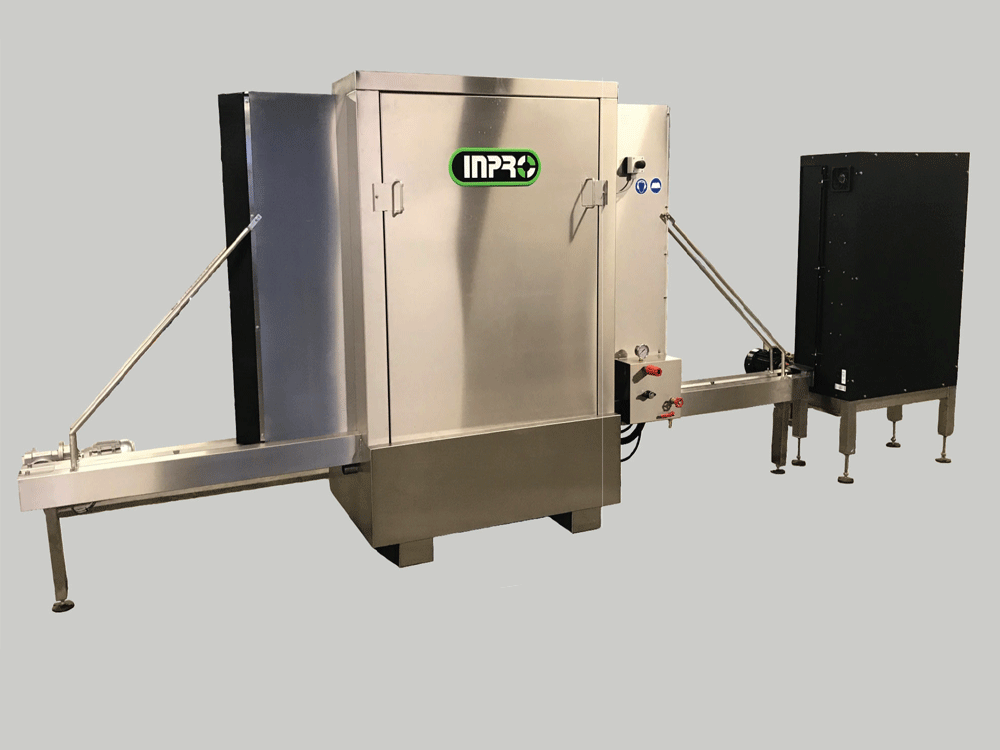 Next to the 2 standard machines : The TC132-3 and the Combi-Eco , we offer modular in-line fully automatic machine configurations for automizing your pre- and postpress processes for all different applications. After analyzing the customers specific application ,we can give the advise for the perfect machine configuration in screen automation. For example, we can produce separate modules, higher machines, dryers , left/right input sides and many other possibilities for screen volumes of 5-1000 screens per day. Another advantage is , that with the INPRO Tigerclean series , you are able to extend with extra modules in the future. The INPRO machines are designed and produced in Holland.The INPRO solutions stand for the highest quality, safety, conform with CE/UL/CSA , and must be simple in use and maintenance with a high performance and low cost per screen for a quick ROI. Therefore we say: Simplicity in Performance.
For video's or questions do not hesitate to CONTACT US →
Simplicity in performance
We stand for 'Simplicity in performance', which means we deliver machines that give an excellent performance and are simple in use. Our Tigerclean series realize this through fully automatic machines without difficult computer programs to operate the machines. Our Tigerclean series are modulair designed, and we can offer customized screen cleaning/reclaiming/developing machines and special chemicals. Together with the Inpro technology it will give the screen printer the desired results.
Inpro has been the reliable business partner for more than 25 years in process improvements for the screen- and large format digital printing companies. Inpro strives for taking process bottlenecks away, and develops more (cost) efficient, safer, greener, high quality machines as well as chemicals, which must be simple in use and will lower your overall costs.
Our machines are especially developed as easy to maintain machines. During the installation we, or our resellers intensively train your operators and technician for the operation as well as for the maintenance. We offer specific extensive manuals and instruction movies to facilitate in the operations and maintenance of the machines. Our engineers are available for all the customers that encounter technical difficulties or where any help is needed. In order to improve the life span of our machines we deliver the best parts, and our technicians make preventive maintenance visits.
We believe that the finishing process needs to be the safe for the people who are active in the finishing process, and the environment. Therefore we deliver the Inpro special cutters with the highest safety level CE and EN1010. For our Tigerclean series we develop continuously new environment friendlier chemicals for the highest safety and the machines are completely CE-safe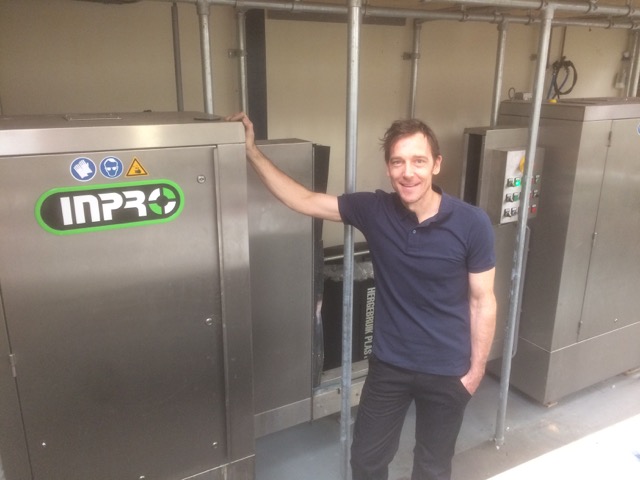 TC120-3
We can get a good ROI even with a small screen volume with the purchase of the INPRO Tigerclean TC120-3all in one solution.....
review
Posterama Screen Productions
After 17 years working with full satisfaction it became time to trade in the old Inpro machine for the new Tigerclean TC110-3Eco.....
review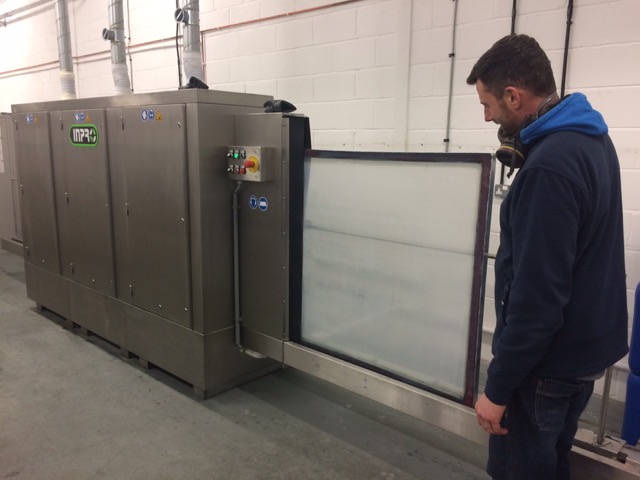 Humphreys Signs
Humphreys Signs, Graphic printer, Denbighshire, UK I Would never go back to cleaning our screens by hand!.....
review